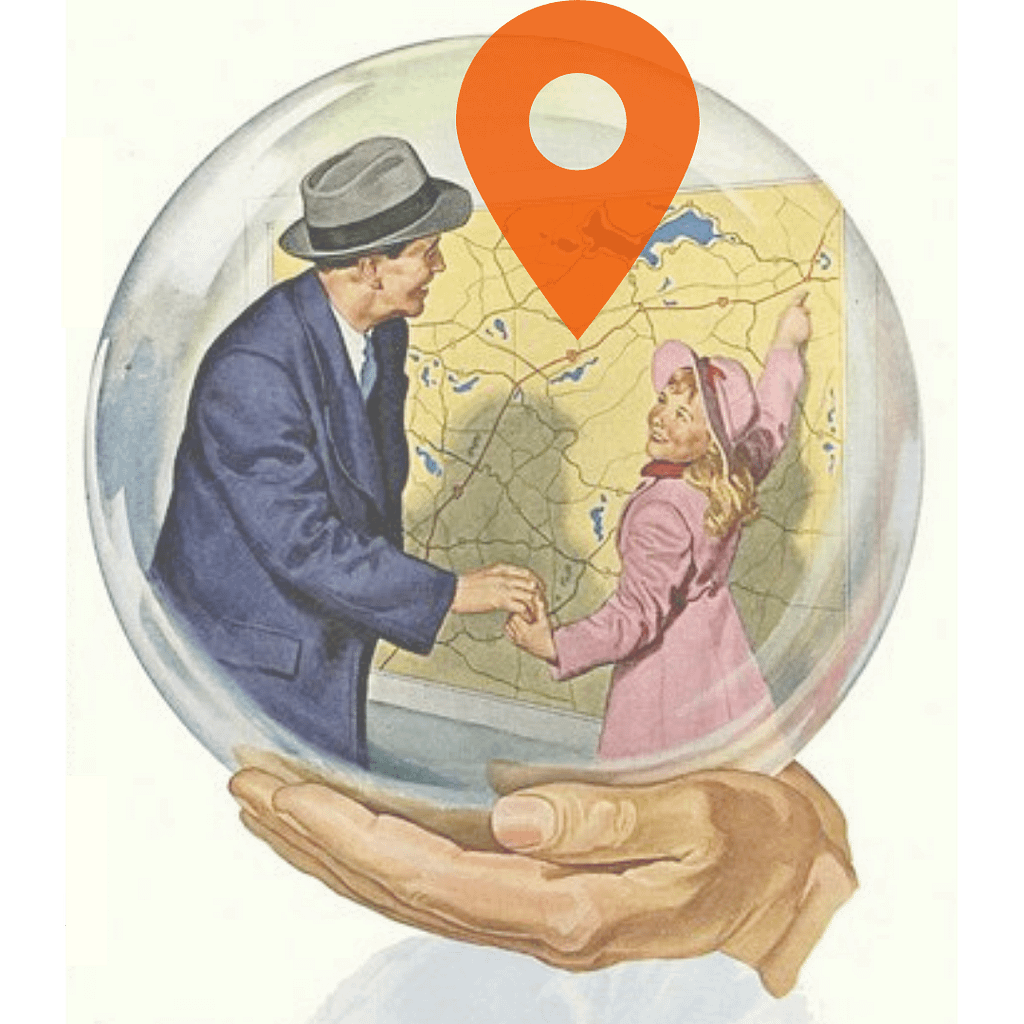 I'm a student, an entrepreneur, an employee, and a mom. That's a lot of shit to keep track of it.
I use one tool to manage all these things. One free, easy, flexible, simple tool to manage all the projects of my life. It's called The Roadmap.
It's a simple tool to help me keep track of the many moving parts of my own businesses, former client businesses, and even my personal life. It's easy to use, and more importantly, easy to amend. It doesn't take much time to manage and can be an excellent way for small teams to keep each other informed. 
It's free, it's a Google sheet so can be accessed anywhere and be edited by anyone, and is infinitely customizable. It's a game changer. 
I first came across a version of this back in 2015. I've since amended, expanded, and customized it for whatever project I've been working on. 
Can you tell I love it?
My favorite part about using the Roadmap is it's easy to use and doesn't take much time or technical knowledge.
Asana and Trello are great tools. They have lots of features. But that makes them more complicated and difficult to use. It's no big deal if you work on big teams or even small teams across a big company. But if you're running a small business or you work by yourself, you don't need all those bells and whistles. You just need something simple. The Roadmap is simple.
You basically have all your months (and weeks if you care to go to that level) down the left hand side, one per row (or one week per row, plus a single line for each month). 
Then across the columns you have all the various aspects of your project that you're working on.
For content-based businesses
If you run a content-based digital company like Ways + Meaning, then you might have just two categories with lots of sub-headings, such as:
Content: blog, courses, digital downloads, emails, Instagram, Facebook, Pinetrest, website and other
Everything else: strategy & planning, web / IT, finance, personal, other
For client based businesses
If you run a client-based company, then you might have three categories with sub-headings, such as:
Client work: with a column for each client project you're currently working on
Business development and marketing: Proposals, email, blog, social, paid advertising, events / networking, other
Everything else: strategy & planning, web / IT, finance, people, other
I even use this to manage my household, in which case the headings look like this:
Social: trips, friends in town, hosting, date night
Health and wellness: doctors, habits, books, other
Finance and admin: house repairs / updates, major purchases, to dos, other
You get the point…you can change any of the headings to match what you need to track, keeping the things that matter most on the left and working your way to all the other things.
Pretty simple right? Just months (or weeks) and categories. With each cell comprising of what you need to do and when.
Now comes the fun part, filling in all the cells! 'Fun' is subjective depending on how Type A you might be 🙂
1. START WITH YOUR CURRENT FOCUS
I always start with identifying your focus for each season (or quarter). I'm not big on New Year's resolutions or annual goals because that time frame is too broad for modern living. Instead I prefer to focus on what's most important for the next 3 months.
Start with the season you're currently in, and if you want, stop there. If, on the other hand, you know what you want to focus on each season, fill in the entire year at once. You can always go back and review and edit at the start of each new season.
If you want to learn more about this process, you should start with The Purpose Framework minibook. It's part of my Purpose Toolkit that you get when you sign up for my newsletter.
2. FILL IN YOUR MONTH VIEW
Now, let's say you run a client-based company The next thing you'd do is fill in all your current client projects noting what major phases of the project you'll be working on each month. This is particularly valuable if you're a coach or have a lot of long-term clients. You can add reminders for when you need to follow up or hold your clients accountable.
I don't typically fill in any detail by the week until we get to that month. Because, projects never seem to stay on their timeline and it's easier to adjust when you just focus on one month at a time. But you do you.
Sticking with our client example. Next I'd move on to the business development section. If you know you want to re-do your branding or website or even business cards, write that stuff in there. If you know you have some big proposals coming up, put those in. When are the conferences or networking events you want to attend? Is there any prep work you have to do for those, put it in the roadmap!
If you have a basic content strategy you can even put in what blogs you want to write, when to promote on various social channels, when to update your web copy, etc. 
Lastly, don't forget to put in when you want to review or update your strategy, admin reminders like renewing domains or licensees, paying taxes, scheduling appointments with your accountant, researching and reviewing new software platforms, etc.
3. FILL IN THE WEEK DETAIL
Now…let's pretend it's Nov 1st (and it falls on a Monday). That morning you can go to your roadmap, look to see what you're supposed to get done that month, and start putting in more detail for each week to determine how it is you'll get it all done that month. And if it's clear you won't, adjust your roadmap and make it realistic and manageable.
Every Monday you can make it a part of your ritual to plan out your week…or better yet, do this Sunday night to really get productive and give yourself the opportunity to hit the ground running on Monday mornings.
I use the strikethrough text formatting feature to cross something off my list. It's very satisfying.
If using this with other people you can use initials to indicate who is responsible for what. Such as 'KS: write proposal for Client X' or 'JB: How to write a to do list' in the blog category indicated JB is to write that one. 
I use * or numbers (1, 2, 3, etc.) to create bulleted or numbered lists. You can get to the next 'line' in Google Sheets by just hitting 'command + return' on a Mac or 'alt + enter' on a PC.
If something is waaaayy overdue and you need to make it urgent, change the font color to red. 
For really important things like big launch dates, I color in the entire cell to make it REALLY stand out.
If you're going on vacation or are going to be completely away from work, block out the entire week (or month or whatever) so that you can't even plan things if you wanted to. This way you won't make yourself feel guilty when you don't do whatever your more ambitious self thought you might accomplish. Instead you can focus on enjoying your time off and making quality memories with the people that matter most in your life.
Think about the things that you want to track and customize this thing for YOU. On my personal Roadmap I have a column for 'habits' and every month I pick one thing to work on. Studies show it takes at LEAST 30 days to develop a new habit so I choose just one to focus on every month…and I keep track of them in my Roadmap 🙂
I also keep track of what books I want to read here. I know I don't have time to read more than 1 book / month, but there are SO MANY books I want to read, so I just add them to my Roadmap. When I run out of space for this year, I add them to the bottom of the Roadmap to remind myself to see if any are worth adding to the next year.
If you want to add a key metric (or two, but never more than 3) you can also do that by month between the month column and the start of the category columns. On my personal Roadmap I track income, spending and saving. On my work Roadmap I track revenue and email followers. 
But most importantly, just have fun! Do what you need to do to make this work for you. Customize it. Play around with it. Share it. And most importantly, USE IT! It's been great for me…I'm hoping it's also great for you 🙂
Wanna know how to get yours? Just sign up to my newsletter and receive your free purpose toolkit, which includes the roadmap.
Sign up, take a look, play with it, and let me know what you think. I update it regularly with comments, ideas, and tips from users like you.
Be well,
Kim